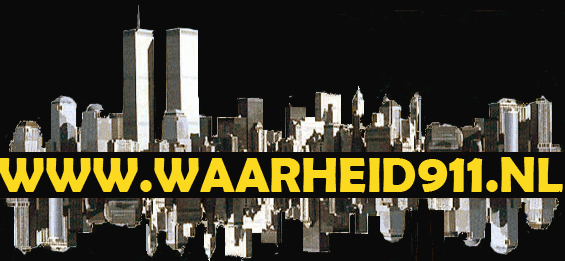 Bron: MAKE WAR HISTORY
Blair Government police investigation for war crimes
—Waarheid911 Special—

Aanklachten bij Scotland Yard tegen Tony Blair wegens oorlogsmisdaden
Video (links) toont een persconferentie over aanklachten, bij Scotland Yard, tegen voormalig Brits premier Tony Blair en ex-Minister van Justitie Peter Goldsmith en anderen, wegens oorlogsmisdaden in Irak.
De zaak is overgedragen aan Scotland Yard's War Crimes Divisie van de Contra Terrorism Branch die nu de beschuldigingen onderzoekt van 14 misdrijven.
De persconferentie is deels een juridische verhandeling over oorlogsstrafrecht en mogelijke consequenties.
Dat bij verantwoordelijken van de Irak-oorlog de onjuistheid van de motieven om de oorlog te beginnen al voor de aanvang bekend was, is bij deze aanklachten niet aan de orde.
De daad van het beginnen en ondersteunen van een aanvalsoorlog is een oorlogsmisdaad volgens Neurenberg, het Kellog-Briand pact , het VN handvest en de Britse wet. Motieven spelen daarbij een secundaire rol.
Panelleden:
- John McDonnell, parlementslid
- Chris Coverdale, Internationaal Expert Oorlogsrecht
- Annie Machon, (ex MI5) Campaign to Make War History

Aan de politie is (gedocumenteerd) bewijs verstrekt van de volgende misdrijven:
. volkenmoord, misdaden tegen de mensheid, oorlogsmisdaden en inspanningen om deze
misdaden te faciliteren, onder Secties 51 en 52 van de The International Criminal Court Act 2001.
. een misdrijf tegen de vrede en medeplichtigheid in een misdrijf tegen de vrede, onder Artikelen
6 en 7 van de Nurenburg Principles.
. moord, aanzet tot moord en samenzwering met moord als inzet onder de Offences Against the
Person Act 1861.
. samenzwering om volkenmoord te begaan, een misdrijf tegen de mensheid en oorlogsmisdrijf
onder The Criminal Law Act 1977.



---

- Deel van het vonnis van het Neurenberg Oorlogstribunaal -

"De aanklacht in de acte van beschuldiging, dat de beklaagden aanvalsoorlogen hebben voorbereid en geleid, zijn de meest ernstige denkbaar. Oorlog is een kwaad in zichzelf. De consequenties zijn niet beperkt tot de oorlogzuchtige landen alleen, maar beïnvloeden de wereld als geheel. Het beginnen van een aanvalsoorlog is daarom niet slechts een internationaal misdrijf, het is het zwaarst denkbare internationale misdrijf, dat alleen al van andere oorlogsmisdrijven verschilt in de zin dat het in zichzelf het opgetelde kwaad bevat van wat oorlog in zijn totaliteit teweeg brengt."

---
Press Release:
Scotland Yard to investigate Tony Blair and ex-Attorney General Peter Goldsmith for war crimes
Press Conference, Room C,
Parliament Street, Tuesday 15th January 2008, 3pm

John McDonnell MP, Chris Coverdale: International War Law Expert and Annie Machon of the Campaign to Make War History brief MPs and the media on allegations of war crimes committed against the people of Iraq by Britain's former Prime Minister and former Attorney General.

Officers from Scotland Yard have commenced a criminal investigation into the deaths of Iraqi citizens killed during the armed invasion and occupation of Iraq. The Metropolitan Police are acting in response to crimes reported by peace activists from We Are Change UK and The Campaign to Make War History. In an unprecedented step, the case was handed to the War Crimes division of the Counter Terrorism branch who are now investigating allegations of 14 criminal offences committed by Tony Blair, Lord Goldsmith and others. The offences are under the International
The International Criminal Court Act 2001

, which came into effect under English common law, just two days before 9/11.

Two Members of We Are Change UK and a representative from the Campaign to Make War History were interviewed for six hours at Belgravia Police station on the 20th December 2007. Evidence was provided to the police relating to the crimes of:

• genocide, crimes against humanity, war crimes and conduct ancillary to these crimes under Sections 51 and 52 of
The International Criminal Court Act 2001.


• a crime against peace and complicity in a crime against peace under Articles 6 and 7 of The Nuremburg Principles.
• murder, incitement to murder and conspiracy to murder under the Offences Against the Person Act 1861.


• conspiracy to commit genocide, a crime against humanity and war crimes under The Criminal Law Act 1977.



For more information, please contact:
press@wearechange.org.uk
https://www.makewarshistory.org.uk/
Belangrijke documenten:
Evidence of Genocide
The Laws Prohibiting War
The Lie That Led To Genocide